Children are the most vulnerable group in Colombia.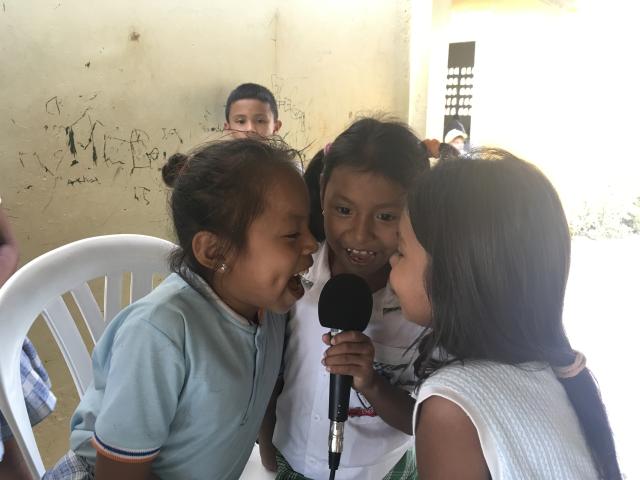 Children record radio programs through CEPALC.
Credit: Felix Posada, CEPALC
We all know what it's like to feel our spirit lift at the first note of music or to sense our minds being pried open by an enlightening radio or television show. Deep down we know that art changes our lives.
For hundreds of children living in Córdoba, Colombia, arts programs supported through your Mission & Service gifts teach children about their rights, give them an opportunity to express themselves, and promote peace-making as well as gender justice.
"Providing workshops for children that teach them about their rights empowers them to think critically about themselves and their country. Through media, art, music, and theatre, they learn about important social issues, human rights, and gender equality," says the Latin American Center for Popular Communication (CEPALC).
Children are the most vulnerable group in Colombia. Eighty-four percent of violent acts in Colombia are committed against children. Two and a half million children living there work to sustain their families. Many are forced into dangerous labour. That's why CEPALC designs programs in sectors hardest hit by poverty and violence.
"I told my mom that we had seen some works of Mahatma Gandhi, Nelson Mandela, and Flora Tristan. I remember that they taught us that we must defend the rights of us women. What I like, in general, is that they taught us that we must make peace," says Amelie, an eight-year-old girl who lives in Bogotá and workshop participant. "Thanks to CEPALC workshops, I'll be a writer, and I will write things so that children will promote and defend peace, following Jesus' examples. I will defend and promote our rights in my stories so that nobody can disrespect us or the rights that we have. When I am an adult, I won't be doing violence against anybody."