"We want to help communities of faith re-focus on core principles of church health."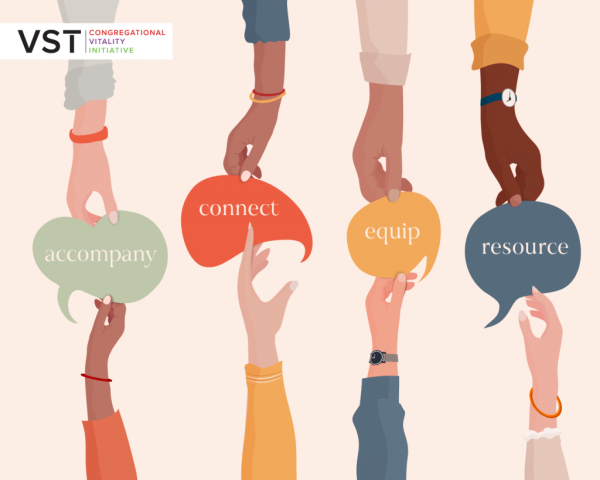 Credit: Vancouver School of Theology
Vancouver School of Theology just celebrated its 50th anniversary. The school, which receives support through Mission & Service, has thrived for over half a century thanks to your generosity.
"We are committed to serve and support the church," says VST's President and Vice-Chancellor Richard Topping. To that end, the school has big plans for the coming year: to expand facilities in order to create more teaching space for its growing student body, to begin new partnerships, and to invest in helping congregations flourish.
"Many congregations struggle with issues of viability: for example, managing and maintaining buildings, paying for staff, and other related expenses. Through our Congregational Vitality through Community Engagement project, we want to help communities of faith re-focus on core principles of church health and begin to explore new ways of becoming a thriving church," says Topping.
Right now, through the Congregational Vitality Initiative, VST is working hard to identify the challenges that congregations are facing and help them see what the future might look like. As the research unfolds, VST will gather the best resources and practices that lead to congregational vitality and make them available to the whole church. With proven resources in hand, congregations will be equipped to become more healthy and vital. For communities of faith that are struggling or need extra support, the school plans to offer hands-on support.
"Your gifts are crucial to the work of our school. It is a source of encouragement to our work during these days when the whole of our operations is online because of COVID-19 restrictions. Through the hard work and dedication of a staff, faculty, and student body, who not only work hard but also care deeply, we have been able to continue keep our calling: to educate and form thoughtful, engaged, and generous Christian leaders for the church and the world in the 21st century," says Topping.
Thank you for your gifts through Mission & Service. By supporting theological education, you ensure not only that the church has strong leaders but also equip them and the whole of the church with a roadmap to vitality, too. Thank you.