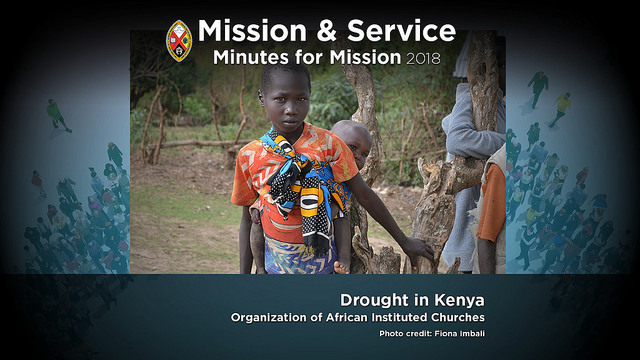 Our gifts for Mission & Service help global partners working toward food security.
Our global partner the Organization of African Instituted Churches (OAIC) works on gender justice, microcredit, sustainable agriculture, and programs to address the extreme hunger caused by drought. Listen to this reflection from a participant in the Mission & Service Global Pilgrimage to Kenya on the visit to an area hardest hit by extreme hunger:
"We left the office of William Lokira, Minister of Agriculture, and made our way up a winding mountain road. The minister's words were still fresh on our minds: 'Please help my people.' We saw dry lands, sparse and skinny livestock, and we saw the hardship in people's eyes. After driving through dry riverbeds, we saw a lot of people running toward a large truck. This was a government water truck delivering water each day.
"OAIC is working in this arid region to support agriculture and food security, including empowering female small holder farmers to advocate on their behalf to impact legislation. Indicators show that when women are at the centre of projects and decisions there is significant progress toward food security. Dry riverbeds, the plea to 'help my people,' the daily water truck, the hope shared by the farmers—these images stay with us. Our gifts for Mission & Service make this hope of a better tomorrow possible."
Source: The United Church of Canada
Photo credit: Fiona Imbali