Emmanuel didn't want to just feed the children—he wanted to make sure they could one day feed themselves.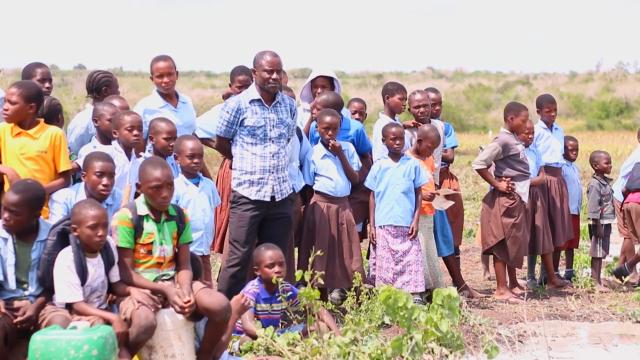 Emmanuel Baya teaches organic farming techniques to children in his care.
Credit: Emmanuel Baya
Have you ever stood in front of the pantry at 6 p.m. looking for dinner inspiration? For some of us, figuring out what to make for dinner is stressful. The truth is that if our family mealtime dilemma is wondering what to make, we are fortunate. We're fortunate because we aren't asking, "Will we eat?"
1 in 9 people around the world go to bed hungry each night.
191,000,000 children under 5 years old are malnourished.
As a young child living in Kenya, Emmanuel Baya went to bed hungry more nights than he can count. Sadly, his parents died when he was a young child, and he worked hard just to survive. That's why his heart stirred when he saw children under the cashew trees near his property. He knew they were too busy looking for food to go to school.
"Most of the children who did not go to school were orphans. It saddened my heart so much that I decided to help," he explains.
In 2008, Emmanuel opened the Magarini Children Centre. Today, over 287 children receive warm, healthy meals and education there. But Emmanuel decided he didn't want to just feed the children—he wanted to make sure they could one day feed themselves.
So, he enrolled in the Asian Rural Institute (ARI), which your Mission & Service gifts support. There, he learned organic farming techniques. Long story short, he opened a demonstration farm next to the Children Centre. It's now a learning hub for seven surrounding communities.
"This is my definition of love," he says.
Isn't Emmanuel's story amazing? And isn't it amazing that you have a part in it?
Please make a gift through Mission & Service this World Food Day.
Your gifts will help feed, educate, and advocate for the most vulnerable at home and around the world.
Your support makes a life-changing difference through extraordinary leaders like Emmanuel, whose lives define love every day.